Working at Dean's
To make the best quality products, we need the best people. As part of our recruitment process, we look for motivated, enthusiastic individuals to join the Dean's family.
Our People's values are Happiness, Trust, Respect, Fairness & Teamwork.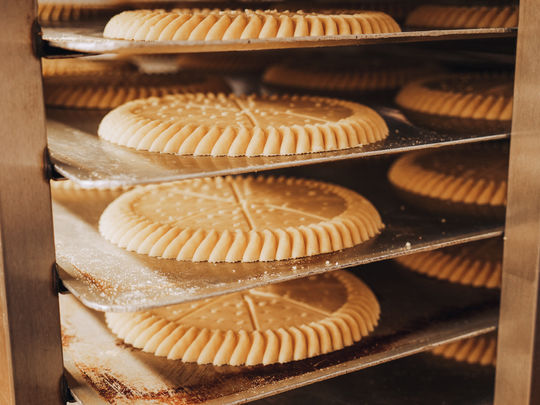 Environment
We provide a fair, safe place to work for all our staff. We fully comply with the Ethical Trade Initiative (ETI Base Code) to ensure all our staff are treated fairly and with respect. The Health & Safety of our staff is paramount and appropriate on-going training is provided as well as following best practice policies and procedures. Our production facility is warm, clean, and has the lovely aroma of freshly baked shortbread.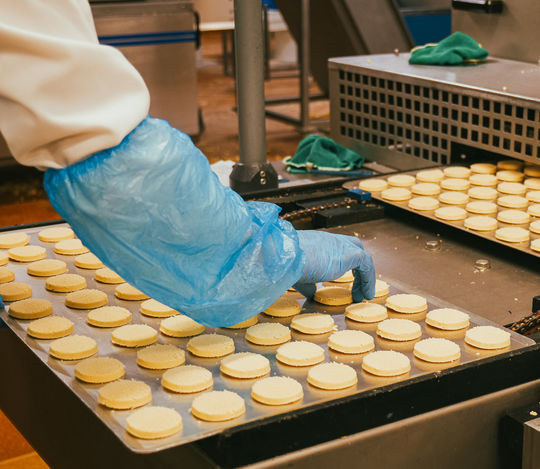 Benefits
As a member of staff at Dean's you will receive the following staff benefits:
Above statutory holiday entitlement that increases with length of service
Death in Service benefit (after 3 months service)
Auto-Enrolment into our Pension Scheme (after 3 months service)
Employee discount when purchasing products from our Gift Shop, Bistro & Coffee Stop
Opportunities to work additional overtime hours that are paid at enhanced rates for weekend working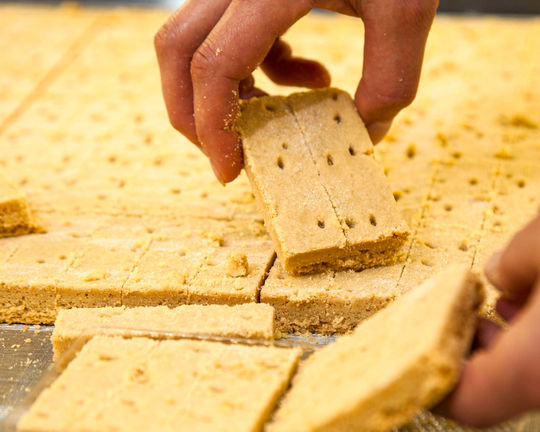 Shift Patterns
We have the following shift patterns within Production with individuals assigned to one shift during their employment:
Early Shift – Working 4 days (Monday – Thursday) from 6am – 4pm
Day Shift – Working 4 days (Monday – Thursday) from 8am – 6pm
Late Shift – Working 4 days (Monday – Thursday) from 9am – 7pm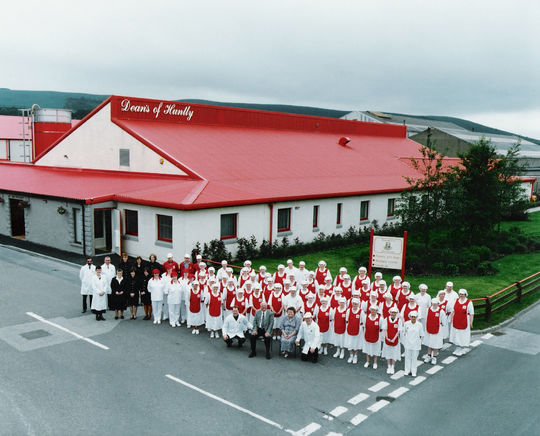 Staff Training & Development
People are the core to our business, and we are committed to on-going training and development to enhance your skills to allow progression throughout the business. We provide SVQ training as well as other bespoke training (both mandatory and optional) to our staff, allowing you to work to the best of your ability.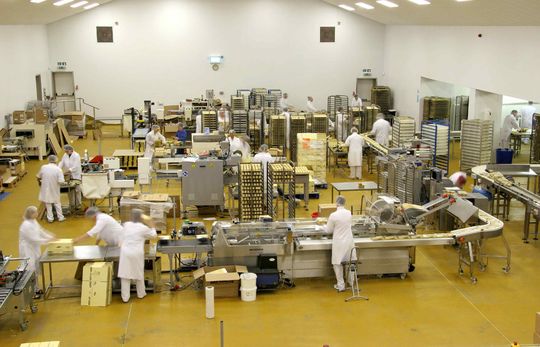 Testimonials
"The staff are great fun to work with and the shifts suit my lifestyle and needs. Every day is different, so I'm always doing something different or new."
- Alisdair
"The things I have learned interests me and no two days are the same. I also enjoy working with different types of people from different countries."
- Cameron
"I like working at Dean's because I feel comfortable with my supervisor, when I experience any problems thay are always ready to support me. The people in my team are also helpful and we have some fun! Overall, the atmosphere is warm and smells delicious."
- Dao
"I like working at Dean's because it is different to my previous jobs. It is interesting and challenging, which keeps my brain active. It is also fun working in a multi-lingual environment. I enjoy working with my colleagues."
- Martina