Herdy x Dean's Collaboration
Dean's have launched a range of shortbread with the cute and loveable lifestyle brand, Herdy, to spread smiles and happiness across faces (and inside tummies!) across the UK!
The range includes four 225g gram 'Hobby' tins which features lovable Herdy's doing activities that all of us have become more familiar with over the past two years – baking, caravanning, hiking, and cycling! And the four 120g 'Collector's Edition' tins in eye-catching colourways with the smiling face of Herdy. The tins contain all butter Herdy shortbread ovals, slowly hand-baked to the Dean's family recipe for a light and crumbly, melt-in-the-mouth taste.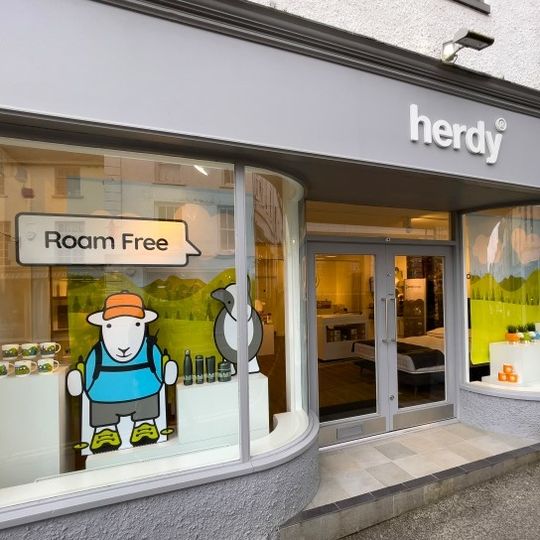 Who are Herdy?
Inspired by the beauty of the Lake District and the regions mountain sheep, the Herdwick, Herdy was created in 2007 by designers Spencer & Diane Hannah. Herdy has grown from a seed of an idea into a highly respected company operating across multiple retail channels including giftware, homeware, accessories, bedroom & sleep, outdoor & leisure, and a purpose to spread smiles and happiness.
Beginning with a simple, cute, smiling face, Herdy has evolved into a series of characters and personalities, bringing to life an endless stream of opportunities to represent joy, happiness, individuals, communities, activities, story's, social engagement, and lifestyle.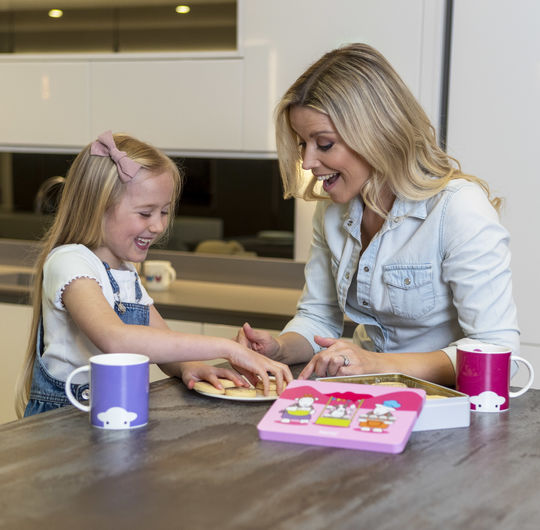 Our shared values
The ethos behind the Herdy brand aligns perfectly with Dean's and we have created a fun shortbread product that will appeal to adults and children alike. Family is at the heart of Herdy as it is with Dean's and the opportunity to bring Herdy's cute and lovable character together with Dean's experience and artisan baking skills makes a great partnership.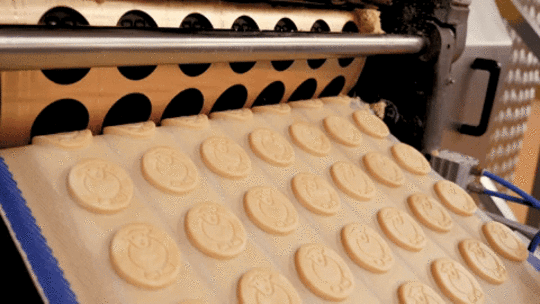 How we bring it all together for you
Our delicious crumbly and light Herdy shortbread is slowly hand-baked to a melt-in-the-mouth taste.
Our production facility in Huntly is not only clean and warm, but it also comes with the added benefit of the wonderful aroma of freshly baked shortbread! Yum!
Family is at the heart of our brand here at Dean's, and although we might be a bit bigger than we were over 40 years ago, we remain a family.
From those who have been here from the beginning to those who work for us seasonally, everyone is part of the family at Dean's.