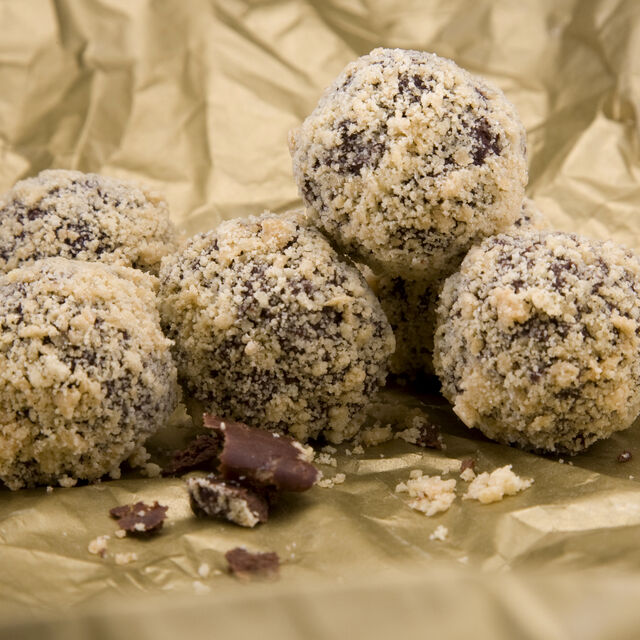 Recipes
Chocolate Truffles with Whisky & Ginger
Try our decadent chocolate truffles coated in crumbed shortbread - the perfect after dinner treat or an ideal home-made Christmas gift. If you don't want to use whisky simply replace with your favourite liqueur or miss out altogether, likewise chopped nuts or a little citrus zest can be added in place of ginger.
150g Dean's Shortbread, crumbed
50g fresh double cream
150g good quality dark chocolate, broken into pieces
15g unsalted butter
1-2 tsp whisky
25g crystallized ginger, very finely chopped
Follow The Steps
Warm the cream gently in a saucepan with the chocolate until melted and evenly combined.
Add the butter followed by the whisky and ginger - mix well to form a smooth paste.
Leave to cool and thicken.
Place the shortbread crumbs into a bowl. Take teaspoons of the cooled chocolate mixture and roll into balls - place into the Dean's Shortbread crumbs and coat evenly.
Place on a large serving plate or tray and then into the fridge to set.
Allow to come back to room temperature before serving.
Buy The Products Used
Now you have the knowledge, shop the items that make it a reality