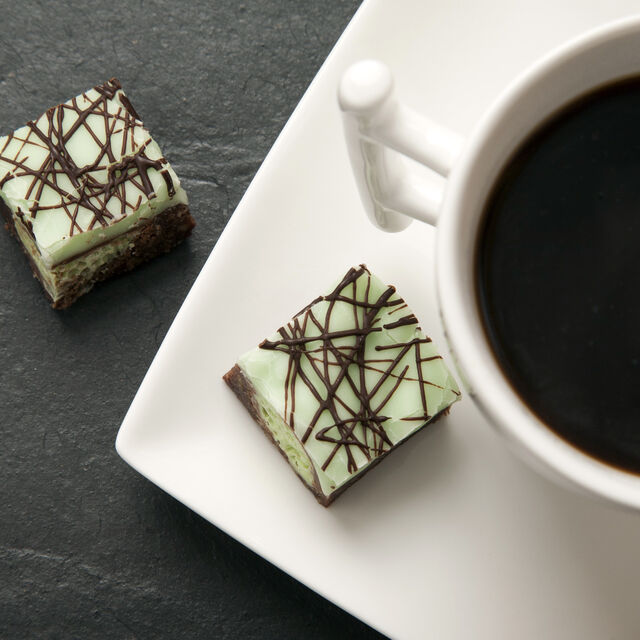 Recipes
Chocolate Mint Squares
Our decadent chocolate mint squares are lovely to enjoy with coffee - after dinner or any time.
Ingredients:
500g Dean's Shortbread, crumbed
180g butter
2 tbsp cocoa powder
397g can Nestle condensed milk
4 tsp peppermint extract
105g bar peppermint Aero (large) - chopped
2 tbsp golden syrup
230g icing sugar
2 drops green food colouring
50g white chocolate
50g dark chocolate
Follow The Steps
Measure half the can of condensed milk into a saucepan with the butter, golden syrup and cocoa powder - melt gently together.
Remove from the heat and add 2 tsp of peppermint extract and the shortbread crumbs - mix well.
Add the chopped Aero and mix to combine.
Tip into a baking tray (23 x 32 cm approx) and spread evenly - leave to cool.
Melt the remaining condensed milk with the white chocolate - add the green food colouring, icing sugar and remaining peppermint extract, mix until well blended.
Spread over the base and leave to set. Melt the dark chocolate and drizzle over to finish.
Chill thoroughly before cutting into small squares.