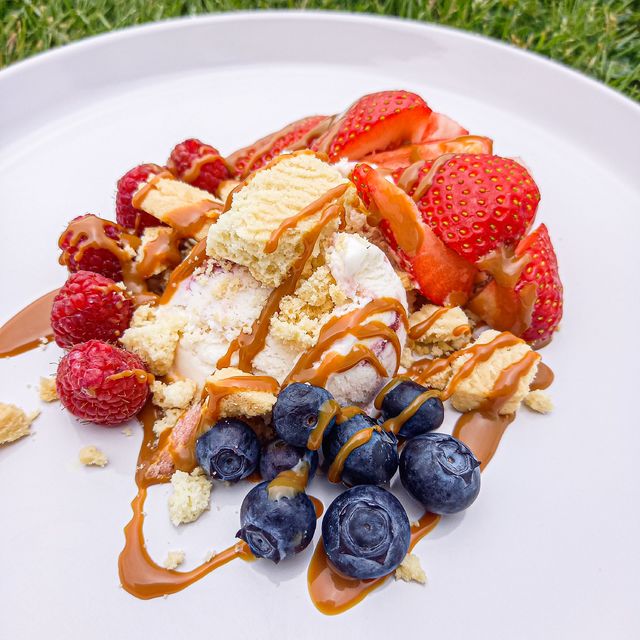 Recipes
Shortbread, Ice Cream & Berry Mess
A simple but delicious summertime dessert. Quick and easy to make, ideal for serving at a BBQ.
Ice Cream of your choice
Raspberries, Strawberries & Blueberries, or any fruit of your choice
Caramel Sauce
Follow The Steps
Scoop ice cream onto the centre of a plate and crumble two shortbread biscuits over the ice cream.
Cut up the fruit of your choice, if required, and place around the ice cream and crumbled shortbread.
Drizzle over the caramel sauce and enjoy!
You can change the flavour of shortbread, ice cream and fruit to you favourites!
Buy The Products Used
Now you have the knowledge, shop the items that make it a reality