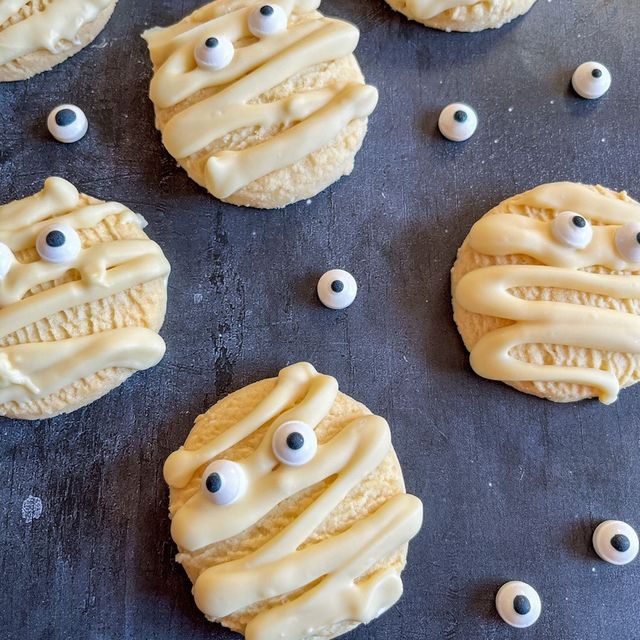 Recipes
Shortbread Mummies
These shortbread mummies make a very easy Halloween treat for your little ones! The lemon shortbread goes perfectly with the white chocolate, but you can use whatever flavour you like.
Follow The Steps
Place the melted chocolate in a small piping bag.
Pipe the chocolate onto the shortbread to resemble "bandages", then fix on the eyes (the chocolate will help them stick.)
Place the mummies onto a baking parchment lined plate for about 30 minutes to set the chocolate.
Recipe created by Nickki Thompson, Something Sweet Something Savoury
Buy The Products Used
Now you have the knowledge, shop the items that make it a reality