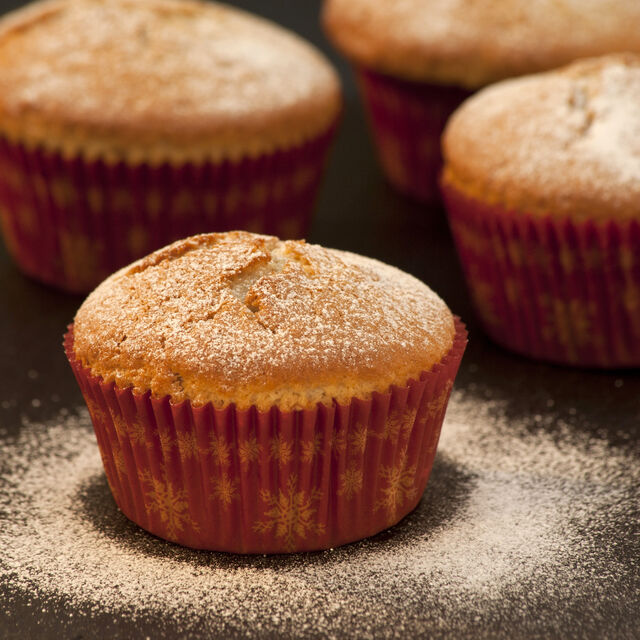 Recipes
Spiced Mincemeat Muffins
Fancy a little Christmas baking? Try serving these delicious festive muffins with a glass of mulled wine...
100g butter
300g plain flour
1 tbsp baking powder
175g caster sugar
1.5 tsp mixed spice
175mls milk
2 large eggs, beaten
200g mincemeat
A little icing sugar or sugar sparkle to finish
Follow The Steps
Preheat the oven to 200degC Line a muffin pan with festive paper cases
Melt the butter and leave to cool.
Weigh out the flour, baking powder, sugar and mixed spice into a large bowl. Add the milk to the beaten eggs followed by the cooled melted butter. Tip the liquid into the dry ingredients and fold together quickly to form a batter - take care not to over mix
Place a dessertspoon of the batter into the base of each paper case, top with a teaspoon of mincemeat. Add a further dessert spoon of batter taking care to cover the mincemeat, sealing it into the centre of each muffin.
Place in the pre-heated oven for 20-25 minutes, until well risen, dark golden brown and slightly springy to touch
Remove from the oven and dust with icing sugar or sugar sparkle - serve warm
Makes around 16 muffins